Description
The Trump Administration's appointment of over 200 federal judges has transformed the federal bench, and both political parties have made judicial appointments a campaign issue. This presentation discusses the impact of judicial appointments by diving into the numbers, evaluating the shifting balance on federal courts, and revealing how the politics of judicial appointments have left some jurisdictions with longstanding vacancies (and overloaded court dockets), even as record numbers of judges are appointed elsewhere. The presentation also highlights specific ways in which the energy industry is affected by judicial appointments and what to expect based on the potential outcomes of the upcoming presidential and senatorial elections.
Credits
---
MCLE credit has not been requested for this program.
MCLE credit has not been obtained for this program and will not be requested by The Center for American and International Law. You may be able to obtain credit in certain jurisdictions (self-study credit), but the rules vary greatly by jurisdiction. Please review your jurisdiction's MCLE rules and regulations before purchasing or viewing this program.
---
Faculty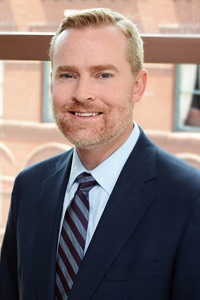 Davis Graham & Stubbs LLP
---
Mark Champoux is a Partner in Davis Graham & Stubbs LLP's Denver office where he helps clients resolve significant disputes arising in litigation, government enforcement, and regulatory actions in forums across the country. He rejoined Davis Graham & Stubbs LLP in July 2020 after serving as Principal Deputy Assistant Attorney General in the U.S. Department of Justice's Office of Legal Policy, where he was a primary policy advisor to the Attorney General. Mr. Champoux supervised DOJ's work in supporting federal judicial nominations, personally preparing over 100 nominees for confirmation by the Senate and overseeing DOH's work to secure the confirmation of U.S. Supreme Court Justice Brett M. Kavanaugh, an undertaking that earned him the Attorney General's Distinguished Service Award.
---