Description
Unexcused delays in Superfund or other required remediation work can result in significant civil or stipulated penalties and adversely affect company relationships with regulatory agencies. But force majeure provisions, agency guidelines, and practical approaches are available to cope with these kinds of COVID-related delays. In this session, the speakers will walk through the key issues and available tools to resolve these problems and minimize company risks. They will also provide tips on how to plan for future disruptions that may result in delays of required remediation work.
Credits
---
MCLE Credit has expired.
Although MCLE credit was previously obtained for this program in at least one jurisdiction (most likely Texas), such credit has expired and not been renewed by The Center for American and International Law. You may be able to obtain credit in certain jurisdictions (self-study credit), but the rules vary greatly by jurisdiction. Please review your jurisdiction's MCLE rules and regulations before purchasing or viewing this program.
---
Faculty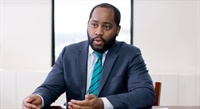 Beveridge & Diamond PC
---
Roy represents businesses and public sector entities across a broad range of industry sectors in federal and state courts. He defends citizen suits and class actions involving toxic tort and product liability claims under federal environmental laws and state analogues, including the Resource Conservation and Recovery Act (RCRA), Safe Drinking Water Act, Clean Air Act, and Clean Water Act. Roy advises clients on issues relating to regulatory compliance, and represents clients in indemnity and other commercial contract disputes relating to construction as well as contaminated site cleanup under the federal Superfund law (CERCLA). Roy also assists clients in navigating administrative regulatory proceedings under various environmental laws and advises them on mitigating the risks of regulatory enforcement actions and litigation. He currently serves as the Deputy Chair of the firm's Toxic Tort and Environmental Tort Practice Group and is the Deputy Chair of the firm's Diversity and Inclusion Committee.
---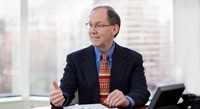 Beveridge & Diamond PC
---
Steve's practice focuses on remediation and natural resource damages (NRD) matters under the Comprehensive Environmental Response, Compensation, and Liability Act (Superfund) and similar state statutes imposing liability for hazardous substance releases. He also regularly addresses PCB cleanup issues under the Toxic Substances Control Act. Steve represents clients at a number of nationally significant contaminated sediment sites in rivers, lakes, and estuaries across the country. He also represents clients at numerous sites involving hazardous substances in soil and groundwater. In addition to his work for individual parties, Steve acts as common counsel to groups of potentially responsible parties at several sites.
Steve has substantial experience not only with U.S. Environmental Protection Agency (EPA) and state response agency negotiations and agreements but also with cooperative NRD assessments and negotiations with federal and state natural resource trustees. His work focuses on helping clients proactively prepare for, and then cost-effectively address, government claims for response action, response costs, and NRD.
Before joining the firm in 1987, Steve was with the U.S. Department of Justice (DOJ), where he worked closely with the EPA on CERCLA reauthorization. Prior to his work at DOJ, he clerked for the Nevada Supreme Court.
---