Description
Originally presented at the 11th Law of Shale Plays Conference, this session looks at the risks and opportunities to the oil and gas industry of the fast approaching hotly contested federal and state elections featuring candidates with diverse views regarding the energy policy.
Credits
---
Program Unlikely to Qualify for MCLE
MCLE credit has not been obtained for this program and will not be requested by The Center for American and International Law. This program is unlikely to qualify for MCLE in any jurisdictions.
---
Faculty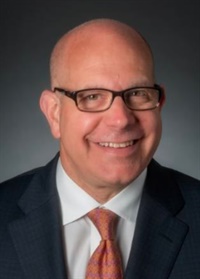 Vice President of Federal and State Government Affairs
ConocoPhillips Company
---
John Dabbar is vice president, Federal and State Government Affairs for ConocoPhillips. Dabbar oversees the company's interaction with U.S. federal, state and local government officials and regulatory agencies, both directly and managing the company's advocacy through major trade associations. He also leads the company's engagement with policy institutes, organized labor, civil society, community leaders and other stakeholders. He is an active contributor of the company's Diversity and Inclusion Council.
---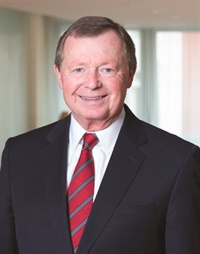 Former Congressman from North Dakota; Senior Counsel
Alston & Bird LLP
---
Earl Pomeroy is an attorney at the Alston & Bird law firm in Washington D.C. From 1993-2010, he served as North Dakota's only member of the U.S. House of Representatives, having been elected eight years as the state's Insurance Commissioner and a term as President of the National Association of Insurance Commissioners. He was also a Member of the Ways and Means Committee, helping to preserve longstanding provisions of the federal tax code which support oil production. Earl has continued to work on oil and gas industry issues in his policy practice at Alston & Bird. He is a policy advisor to ConocoPhillips on oil and gas policy matters and represents other clients on issues ranging fro tax policy to health reform.
---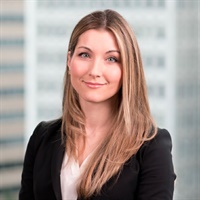 Partner
WilmerHale
---
Raya Tresier is a member of WilmerHale's Energy, Environment and Natural Resources Practice. Ms. Treiser advises clients on high-stakes energy and environmental matters at the intersection of law, policy and business. Her practice focuses on environmental, energy and climate change policies, regulations and investigations; securing federal authorizations for significant energy and infrastructure projects; negotiating complex agreements with the federal government; and developing strategies to achieve clients' objectives with the Legislative and Executive branches of government. Prior to joining WilmerHale, Ms. Treiser served in several senior policy positions at the Department of the Interior and the White House under President Obama, focusing on energy and infrastructure policy.
---