Description
Attorneys are considered impartial thinkers and actors, free of prejudice and bias. This notion is wrong. Studies show that although more than 85 percent of people perceive themselves as unbiased, most people hold some degree of implicit bias.
These biases are underlying thoughts that come from our unconscious. We are neither able to easily access them or control them. Even well-intentioned individuals can have thoughts, or unknowingly act in a way, that does not align with their core values or beliefs. Join us as we explore 1) implicit biases; 2) how implicit biases impact the legal profession; and 3) techniques to address our own implicit bias.
Credits
---
MCLE Credit has expired.
Although MCLE credit was previously obtained for this program in at least one jurisdiction (most likely Texas), such credit has expired and not been renewed by The Center for American and International Law. You may be able to obtain credit in certain jurisdictions (self-study credit), but the rules vary greatly by jurisdiction. Please review your jurisdiction's MCLE rules and regulations before purchasing or viewing this program.
---
Faculty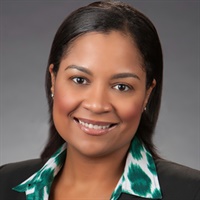 Founding Partner
Kuchler Polk Weiner, LLC
---
Janika D. Polk is a founding partner of Kuchler Polk Weiner, LLC in New Orleans, Louisiana. Janika supervises and coordinates high-stakes litigation, as well as several large litigation dockets in Louisiana and Mississippi. She has a wide variety of legal experience, but her primary practice areas include commercial litigation, toxic tort litigation, environmental litigation and product liability litigation. Janika is a member of the Louisiana State Bar Association, the Mississippi State Bar Association, the Product Liability Advisory Council ("PLAC"), and the National Bar Association.
---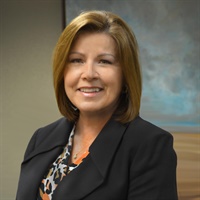 Founding Partner
Kuchler Polk Weiner, LLC
---
Deborah D. Kuchler is a Founding Partner of Kuchler Polk Weiner, LLC in New Orleans. Louisiana. Deb has managed dockets of complex civil litigation in Louisiana, Mississippi, Texas, Arkansas, Georgia, Alabama and Florida involving toxic tort and environmental litigation, pharmaceutical litigation, class actions, product liability, personal injury and commercial litigation. She is a member of the Louisiana, Mississippi and Texas State Bar Associations, the Federation of Defense and Corporate Counsel ("FDCC") and the International Society of Barristers ("ISOB"). She is a certified Six Sigma Green Belt and puts the efficiency precepts of Six Sigma into practice in the administration of the Firm and the handling of client matters. She enjoys the scientific issues presented by her dockets and typically handles the expert and Daubert issues associated with the Firm's interesting caseload.
---