Description
Bob Dylan said in 1964 "The Times They Are a-Changing". Fast-forward to 2021 and energy companies are litigating in varying pandemic conditions, with fluctuating commodity prices, shrinking legal budgets, and roller coaster timelines triggered by courts' schedulings and re-schedulings, etc. This requires legal teams to be creative to effectively and efficiently execute jury research. Drs. Boully and Spiecker share non-traditional ideas for focus groups, witness testing, virtual mock trials and more – all designed to help energy companies and the attorneys who represent them effectively prepare cases for jury and non-jury factfinder trials in today's environment.
Concrete take-aways include:
What do jurors think of your experts and how they can better communicate complex concepts?
How to teach the science of your case to science-skeptic jurors?
Which techniques return the best results in your virtual research?
How can you best calculate your risk exposure in a larger pool of mock jurors?
Credits
---
MCLE Credit has expired.
Although MCLE credit was previously obtained for this program in at least one jurisdiction (most likely Texas), such credit has expired and not been renewed by The Center for American and International Law. You may be able to obtain credit in certain jurisdictions (self-study credit), but the rules vary greatly by jurisdiction. Please review your jurisdiction's MCLE rules and regulations before purchasing or viewing this program.
Credit in Other States
Although MCLE credit has only been requested in these jurisdictions, you may be able to personally request and obtain credit in other jurisdictions—either participatory or self-study credit—but the rules vary greatly by jurisdiction. Please review your jurisdiction's MCLE rules and regulations before purchasing or viewing this program if the purpose of your purchase is to obtain MCLE credit.
---
Faculty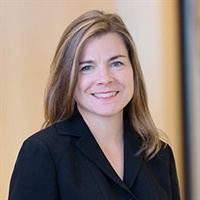 Persuasion Strategies
---
Dr. Shelley Spiecker has been consulting on successful strategies in litigation for over 25 years. With a doctorate in legal communication, Dr. Spiecker has extensive experience in the use of verbal and nonverbal strategies for persuasive communication in legal settings. Her studies of the tactical use of innuendo in the courtroom and her analyses of effective presentation strategies have been recognized as valuable contributions to the trial consulting field. Dr. Spiecker is a national leader in strategic trial solutions and is frequently asked to lecture on emerging research findings. She designs and executes focus groups and mock jury trials as well as mock bench trials and mock arbitrations. In this work she often tests novel approaches to address case weaknesses and methods for leveraging case strengths. Dr. Spiecker has interviewed over 35,000 actual and mock jurors and has surveyed another 25,000 jury-eligible individuals to study reactions to case issues, aspects of witness testimony, and persuasion techniques. Dr. Spiecker co-founded her current firm, Persuasion Strategies, in 2001.
---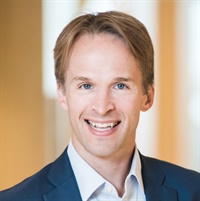 Persuasion Strategies
---
Dr. Kevin Boully has been actively working in litigation as a strategist, consultant, researcher, and writer, for the last 19 years. His advanced degrees in forensic psychology and legal communication focus on persuasion, small group influence, and jury decision making. Dr. Boully has researched and advised on a range of cases – with deep experience in oil and gas litigation from royalty disputes to environmental matters, and everything in between. He is the coauthor of a book on persuasion in litigation entitled Patently Persuasive, published by the American Bar Association and is currently writing two additional books on persuasion in civil litigation. Dr. Boully is a current Board Member of the American Society of Trial Consultants and past Associate Editor and advisor to its publication, The Jury Expert. He has published and presented on litigation and legal persuasion topics across the United States.
---