Description
With public attention focused on catastrophic environmental and industrial events in the energy industry, such as those caused by natural disasters, explosions, accidents and other incidents, how companies respond to catastrophic incidents is critical. This session will cover a broad spectrum of issues related to successful legal response for these types of events. Topics to be addressed range from effectively working with regulators (CSB, OSHA, NTSB, EPA, ATF, and many others), defending governmental enforcement actions and the many inevitable personal injury lawsuits, coordinating external and internal investigations, preserving evidence, the environmental duties of a company's incident response team, and public relations.
Credits
---
Credit in Other States
Although MCLE credit has only been requested in these jurisdictions, you may be able to personally request and obtain credit in other jurisdictions—either participatory or self-study credit—but the rules vary greatly by jurisdiction. Please review your jurisdiction's MCLE rules and regulations before purchasing or viewing this program if the purpose of your purchase is to obtain MCLE credit.
MCLE Credit has expired.
Although MCLE credit was previously obtained for this program in at least one jurisdiction (most likely Texas), such credit has expired and not been renewed by The Center for American and International Law. You may be able to obtain credit in certain jurisdictions (self-study credit), but the rules vary greatly by jurisdiction. Please review your jurisdiction's MCLE rules and regulations before purchasing or viewing this program.
---
Faculty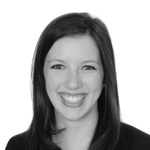 Norton Rose Fulbright
---
Lauren's practice focuses on energy, environmental, toxic tort, and complex commercial litigation in state and federal court, including class action and multi-district litigation. Lauren represents energy clients in connection with disputes related to industrial accidents, hydraulic fracturing, disposal and injection wells, chemical exposure, product liability, federal and state environmental statutes, royalty payment practices, and contractual disputes. Lauren also handles a variety of general civil litigation matters involving causes of action for breach of contract, fraud, negligence, nuisance, and contractual and common law indemnity.
Lauren is actively involved in pro bono work, currently serving as Immediate Past Chair of the Houston Volunteer Lawyers and having successfully represented dozens of survivors of domestic violence in divorce and child custody disputes. She serves on Norton Rose Fulbright's national Pro Bono Committee and Houston recruiting committee. Lauren is a Past President of the Houston Young Lawyers Association. She has been named a Texas Rising Star in class actions/mass tort law from 2017 through 2020. Lauren earned her JD at Columbia Law School and BA, cum laude at Rice University.
---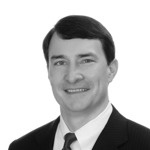 Norton Rose Fulbright
---
Eddie Lewis, who joined in 1993, is a partner in the Houston office. He focuses his practice in the environmental law area, including the defense of major litigation and governmental enforcement actions that result from catastrophic industrial incidents. Eddie personally responds to the scene of industrial incidents, usually on the day of the event, where he assists clients in coordinating incident response activities, in managing interactions with the many governmental authorities (e.g., CSB, OSHA, ATF, EPA, fire marshals, state and local environmental agencies, police) that respond to and investigate industrial incidents, and working on matters such as public communications, evidence preservation, incident investigation and the defense of private party and government lawsuits. He takes a hands-on approach to work with clients to formulate overall legal strategy related to each incident. Previously, Eddie worked as a chemical engineer which contributes to his knowledge of environmental issues and industrial processes, as well as his ability to work effectively with facility engineers, operators and environmental and safety personnel. His practice frequently involves legal issues in which catastrophic incidents and/or complex technical issues are at the forefront.
---