Description
The Natural Gas Act ("NGA") provides for original and exclusive jurisdiction in the US Courts of Appeals over any civil action for review of a state administrative agency order or action issuing, conditioning or denying a permit or other authorization required under federal law for interstate natural gas pipeline projects subject to certification under Section 7 of the NGA. Although varying by state, many state laws also provide for a mandatory or permissible state administrative review of such state administrative orders or actions. Until recently, there was very little case law on whether conclusion of the state administrative appeal process is a pre-requisite to judicial review under the NGA's exclusive jurisdiction provision and how these two avenues for review of state permitting decisions relate to each other.
This webinar will review the status of case law surrounding 15 U.S.C. § 717r(d)(1), including recently decided and pending cases, and consider the potential impact to projects governed by the NGA. In addition, practice tips will be provided on addressing the intersection of state and federal law in environmental permitting appeals.
Credits
---
MCLE Credit has expired.
Although MCLE credit was previously obtained for this program in at least one jurisdiction (most likely Texas), such credit has expired and not been renewed by The Center for American and International Law. You may be able to obtain credit in certain jurisdictions (self-study credit), but the rules vary greatly by jurisdiction. Please review your jurisdiction's MCLE rules and regulations before purchasing or viewing this program.
---
Faculty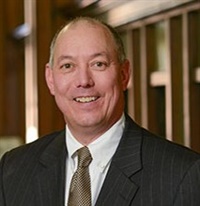 Bricker & Eckler LLP
---
Frank Merrill is a partner and former chair Bricker & Eckler's Energy, Public Utilities & Environmental law group. His practice focuses on the effect of environmental law on real estate transactions, solid and hazardous waste representation, land use, Clean Water Act and Clean Air Act litigation and commercial real estate transactions. He is the environmental counsel for the Ohio Manufacturers' Association.
Frank has successfully obtained and defended through the administrative process operating permits for several solid waste disposal facilities; has successfully defended hazardous waste burning facilities from various regulatory and citizen-group challenges; and counsels hazardous waste disposal facilities and hazardous waste generators on compliance with RCRA, TSCA, Clean Water Act and Clean Air Act. In addition, he counsels real estate developers and private property owners on wetlands issues and regulatory takings claims.
---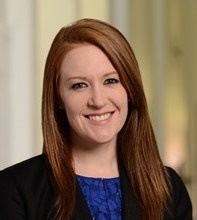 Bricker & Eckler LLP
---
Christy Rideout Schirra is an experienced environmental attorney in the Energy & Environmental Group, focusing her practice on a wide array of environmental and energy matters. Christy regularly counsels clients on environmental and regulatory issues involving compliance, due diligence, contract negotiation, permitting, enforcement and litigation. This includes assisting clients with matters pertaining to the Clean Water Act, the Safe Drinking Water Act, hazardous and solid waste regulation under CERCLA and RCRA, underground storage tank regulations and the Clean Air Act. Christy has successfully represented clients in both state and federal court, and at administrative hearings, trial court and appellate court proceedings.
Before joining Bricker, Christy served as an Assistant Attorney General with the Environmental Enforcement Section of the Ohio Attorney General's Office, representing Ohio EPA on matters relating to water pollution control and drinking and ground water laws and rules. Christy also worked as a legal extern with the U.S. Environmental Protection Agency, Region 5 Office of Regional Counsel, and the U.S. District Court, Northern District of Ohio.
---