Description
Never before 2020 had companies engaged in offshore Gulf of Mexico exploration and production seriously considered being unable or unwilling to flow crude barrels due to disappearing transportation capacity or crashing prices. The COVID lockdown crippled global demand while near term supplies remained uninterrupted and the threat of additional barrels being introduced into the Gulf loomed over the horizon. This webinar will look at what happens when the market disappears and offers practical solutions on steps to take now to be prepared in the future, including a new Flow Assurance Agreement Exhibit being considered for the AAPL Model Form of Offshore Deepwater Operating Agreement.
Credits
---
MCLE Credit has expired.
Although MCLE credit was previously obtained for this program in at least one jurisdiction (most likely Texas), such credit has expired and not been renewed by The Center for American and International Law. You may be able to obtain credit in certain jurisdictions (self-study credit), but the rules vary greatly by jurisdiction. Please review your jurisdiction's MCLE rules and regulations before purchasing or viewing this program.
---
Faculty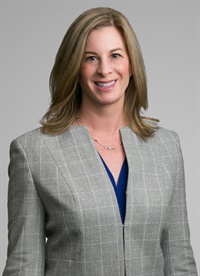 Liskow & Lewis
---
Jana is an oil and gas lawyer with more than twenty years of experience. She has represented clients in negotiating a wide variety of onshore and offshore contracts. She also represents clients in connection with regulatory matters involving Department of Interior agencies the Bureau of Ocean Energy Management (BOEM), the Bureau of Safety and Environmental Enforcement (BSEE), and the Office of Natural Resources Revenue (ONRR). As a litigator, she practices before state and federal district and appellate courts in Texas and Louisiana and has 20 years of experience representing clients in connection with a wide variety of oil and gas matters, including royalty litigation, complex and multi-contract disputes, indemnity litigation, construction, installation, and product warranty and damages disputes, and arbitration matters. She is Vice-Chair of the Programs Committee of the Institute for Energy Law.
---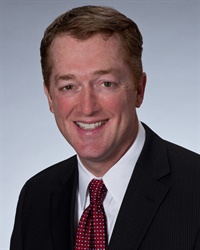 BHP
---
Marty received Bachelor of Science degrees in economics and psychology from Texas A&M University in 1989 and a Doctor of Jurisprudence degree from Texas Tech University School of Law. Since 1998 Marty has held various roles with Occidental Energy Marketing, Nexen Petroleum, and BP America. In 2012 he joined BHP Billiton Petroleum as Senior Manager for Upstream Agreements. As a member of BP's Gulf of Mexico legal team he provided legal support for the Deepwater Horizon crisis response, was responsible for managing the Macondo Operating Agreement dispute with Anadarko and Mitsui and later served as the senior attorney for the team responsible for implementing the technical and organizational changes called for by BP's Deepwater Horizon Accident Investigation Report. Since joining BHP in 2012, he has served as Senior Manager of Negotiations and Upstream Agreements for the Gulf of Mexico and in September of 2017 became Head of Upstream Agreements for BHP's conventional petroleum business. Marty is a member of the State Bar of Texas, the Association of International Petroleum Negotiators, and the OCS Advisory Board.
---
Chevron
---
Amanda joined Chevron North America Exploration and Production Company as Senior Counsel in 2018. She provides legal support for upstream oil and gas exploration, development, and production in the Gulf of Mexico Business Unit. She previously served as Counsel with Anadarko Petroleum from 2007 to 2019, where she supported a business development group on a LNG project in Mozambique and provided legal support to the Gulf of Mexico exploration and operations groups.
---