Description
Partners Andy Lee and Krystal Scott discuss the results of Jones Walker's recently conducted third-party survey on cybersecurity in the midstream space. This survey asked one hundred twenty-five leaders (C-Suite, Legal, Risk Managers, and Technology Managers) of US-based independent midstream oil & gas companies about the planning, implementation, operation, and results of their existing cybersecurity plans. Topics that Andy and Krystal address include: strategic planning, internal training, incident response plans, and industry collaboration. They consider: are midstream companies prepared to respond to the rapidly changing tactics of hackers or are they overconfident that their existing plans will meet future challenges?
Credits
---
Accredited in Texas Only
MCLE credit for this program was only requested from and approved by the State Bar of Texas. This may be because of the subject matter, because of a lack of substantive written material, or because of the audience for the original program. You may still be able to obtain credit in other jurisdictions—either participatory or self-study credit—but the rules vary greatly by jurisdiction. Please review your jurisdiction's MCLE rules and regulations before purchasing or viewing this program.
---
Faculty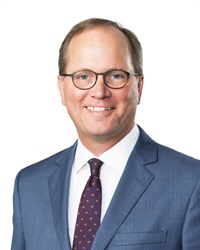 Partner
Jones Walker LLP
---
Andy Lee is a partner in the Litigation Practice Group. He maintains an active national appellate and trial practice focused on business and commercial disputes; corporate, securities, and banking litigation; and fiduciary and officer liability litigation. He co-chairs the firm's privacy and data security team and holds the CIPP/US designation from the International Association of Privacy Professionals. Andy regularly advises clients in the areas of data privacy and cybersecurity and electronic transactions. He helps develop, implement, and enforce policies and procedures to ensure defensible, repeatable, and efficient processes and programs related to the security of sensitive corporate data, recovery after cyber intrusions, litigation hold procedures, and complex electronic discovery of data in legal proceedings and internal investigations.
---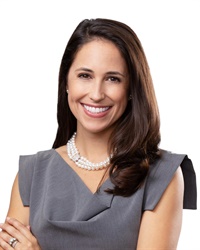 Jones Walker LLP
---
Krystal Scott is a partner in the Litigation Practice Group and is co-leader of the firm's energy and natural resources litigation team. She represents and advises energy-industry clients in Texas and from coast to coast in a broad range of disputes arising from their operations, with a particular focus on enforcing contractual and property rights. She has developed a focus and regularly advises clients on legal issues originating from joint operating agreements, leases, oil and gas purchase agreements, purchase and sale agreements, development agreements, marketing and gathering agreements, and offshore drilling contracts. An experienced oral advocate, Krystal has appeared in state and federal courts across several states and in arbitrations in multiple jurisdictions. Krystal has developed a high level of experience with cyber threats in the energy industry and assists clients in assessing and addressing cyber risk.
---