Description
Join the Institute for Energy Law for this webinar reviewing current events affecting the oil and gas industry, including COVID 19 crisis, storage and price wars, and the possibility of government intervention in production. The discussion analyzes force majeure under industry contracts such as the Model JOA, NAESB, and Midstream Transportation Agreement. The panel also considers application of those model agreements and identify items parties should consider when analyzing force majeure issues.
Credits
---
Texas
Accreditation Status:
Approved
Total Credits:
1.0
General Credits:
1.0
Ethics Credits:
0.0
---
Accredited in Texas Only
MCLE credit for this program was only requested from and approved by the State Bar of Texas. This may be because of the subject matter, because of a lack of substantive written material, or because of the audience for the original program. You may still be able to obtain credit in other jurisdictions—either participatory or self-study credit—but the rules vary greatly by jurisdiction. Please review your jurisdiction's MCLE rules and regulations before purchasing or viewing this program.
---
Faculty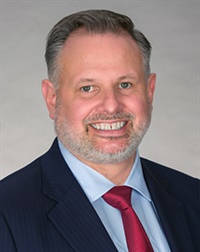 Locke Lord LLP
---
Derrick Carson has over twenty years of experience trying cases in courts around the country and arbitrations around the world. He has twice been named to Best Lawyers in America® for Arbitration and a Super Lawyer in Energy & Natural Resources Litigation.
Derrick serves as Chair of the Firm's Energy Litigation Practice Group. He has a broad dispute resolution practice primarily representing clients in the energy and construction industries. He has tried cases as lead counsel to juries, judges and arbitrators and served as lead counsel on appeals, including arguing cases before the U.S. Courts of Appeal. His arbitration experience includes international matters where he has represented clients before a host of international arbitral bodies on issues as diverse as development of oil and gas fields, construction, and maritime, as well as other contractual disputes.
---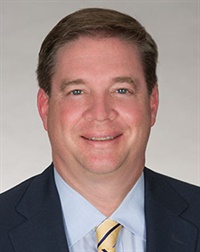 Locke Lord LLP
---
David Harrell is Co-Chair of the Firm's Litigation Department and chairs the Firm's International Arbitration practice group. He has extensive first and second-chair trial and arbitration experience in the areas of energy litigation, commercial litigation and land use/permitting litigation. David's energy litigation experience includes representations of operators, producers, transporters, marketers and royalty owners. He has litigated contract disputes, royalty disputes, environmental claims, throughput and processing claims, and permitting claims, both onshore and offshore.
His commercial litigation resume includes representations of plaintiffs and defendants in contract disputes, fiduciary relations issues, usury claims, real estate litigation, fraud, securities collection, deceptive trade practices, Lanham Act and first party insurance defense.
---