Description
What is a basis differential? Is there a global market for gas like for oil? What is a Form 2? In this webinar, Dr. Laura T. W. Olive, Associate Director at NERA Economic Consulting, will answer these questions and more in this session covering some key areas in understanding the oil, gas, and electricity industries from the perspective of an economist. Dr. Olive will provide an overview of the important price indicators in the global oil market, describe why the gas market is different, and give you some useful resources to find any financial and operating information reported to regulated utilities in the US.
Credits
---
Texas
Accreditation Status:
Approved
Total Credits:
1.0
General Credits:
1.0
Ethics Credits:
0.0
---
California
Accreditation Status:
Participatory Credit
Total Credits:
1.0
General Credits:
1.0
Legal Ethics Credits:


0.0

Elimination of Bias Credit:

0.0

Substance Abuse/Mental Illness Credit:

0.0
---
New Mexico
Accreditation Status:
Self-Study
Total Credits:
1.0
General Credits:
1.0
Specialty Credits:
0.0
---
Accredited in Texas Only
MCLE credit for this program was only requested from and approved by the State Bar of Texas. This may be because of the subject matter, because of a lack of substantive written material, or because of the audience for the original program. You may still be able to obtain credit in other jurisdictions—either participatory or self-study credit—but the rules vary greatly by jurisdiction. Please review your jurisdiction's MCLE rules and regulations before purchasing or viewing this program.
---
Faculty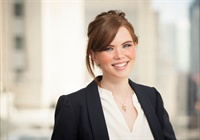 Associate Director
NERA Economic Consulting
---
Dr. Olive is an Associate Director in NERA's Global Energy Practice, based in Boston. She has nearly a decade of experience in analyzing the regulation and economics of energy and transport. She has extensive experience in the economics and regulation electricity and natural gas. She has testified on behalf of power producers in SPP and competitive retail electricity providers in MISO. She has supported clients in the electric, gas and water transmission and distribution sectors with regard to changing needs in the energy transition such as the impact of incorporation renewables on tariff design, incentive regulation, and cost recovery methods. Dr. Olive holds a PhD in economics from Northeastern University, specializing in Industrial Organization, where research focused on analyzing competition and market structure in infrastructure-intensive industries.
---