Description
The oil and gas exploration and production business is highly technologically complex. New attorneys beginning their careers as energy lawyers should benefit from learning how the industry works. In this webinar you will learn the benefits of oil and gas to the world, how and why oil and gas's characteristics affect the way they are produced and marketed, how supply and demand make the market for these raw products, and the manner in which these resources are discovered and produced. Even more than most industries, practicing law for upstream oil and gas clients requires that attorneys understand both the jargon and the basics of how the industry works. Without the need to be a chemist, geologist or engineer, you will learn the important basics of each of these academic fields as they apply to the upstream oil and gas industry. Join a panel of experts from FTI Consulting's Energy Power and Products Practice who specialize in providing expert testimony on the economics of the oil and gas industry for the first in a series of webinars on how the oil and gas industry works.
Credits
---
Program Unlikely to Qualify for MCLE
MCLE credit has not been obtained for this program and will not be requested by The Center for American and International Law. This program is unlikely to qualify for MCLE in any jurisdictions.
---
Faculty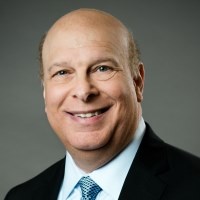 FTI Consulting, Inc.
---
David is a Managing Director in the Disputes Advisory Services practice within the Forensic & Litigation Consulting segment. He is a Licensed Professional Engineer and Certified Valuation Analyst with more than 30 years of experience working within and consulting to the energy and chemical industries.
David's testifying and consulting services include economics, valuations, operations, financial damages and expert witness services. His economic and valuation experience includes estimating royalties from production, damages and lost profits from business interruptions, insurance claims, contract disputes, construction disputes, antitrust matters and other commercial disputes. In addition, David has conducted rigorous commodity market and price analyses for commodity price and royalty disputes. He also assists clients with business valuations to support M&A activities and shareholder disputes.
David has been retained by energy and technology companies in the oil & gas industries, EPC service industries, oil field service industries, oil field equipment industries, transportation & logistics industries, refining and processing industries, chemical industries and power generation industries.
Prior to becoming a consultant, David spent eleven years at Amoco Corporation (now known as BP) where he held assignments in plant operations, R&D, supply chain planning, capital planning, environmental compliance and profitability improvement.
---

Vogel Economics
---
Kenneth Vogel is an economist and lawyer who specializes in the analysis of disputes involving natural resources, principally energy producing natural resources. He provides economic analysis services, both to assist in dispute resolution and dispute avoidance, to private energy and minerals companies and the governments that regulate them. Beginning with his experience as a professor of economics, when he studied the effect of changing legal regimes on the ownership and production of land and continuing with his experience as a professor of law, where he extended that research into the effect of legal regimes on labor markets and discrimination, he has long been concerned with how legal rules affect the efficiency of society. From his academic world, Dr. Vogel went to the U.S. Department of the Interior, where he first led the policy office of the Minerals Management Service, working on policies involving both offshore energy leasing and operations and minerals revenue collections. He was then the first chief of enforcement in the minerals revenue program, where he wrote regulations, enforced them and negotiated the settlement of disputes involving them. He retired from federal service in 2005.
---